Sage Igniter Fly Rod 890-4
The most demanding conditions require a different kind of tool. Strong head wind? Fish at distance? Bulky rigs? Heavy sink-tips? The INGITER is tuned to handle the most technical of conditions. Not a rod for the everyday angler, the IGNITER is equipped with a high line speed taper to carry large amounts of line at distance with wind cutting performance. Perfect for streamer fishing with heavy sink tips or covering big water when conditions turn south. If you bring the will, the IGNITER will supply the way.
KonneticHD Technology
Chipotle blank color
Cayenne thread wraps with Gunmetal trim wraps
Fuji ceramic stripper guides; hard chromed snake guides and tip-top
Laser etched line weight on slide band
Black rod bag with Titanium logo and chipotle color model tag
Black powder coated aluminum rod tube with Sage medallion
Sage Igniter 890-4
Length: 9' 0"
Line: 8
Handle: Full Wells Cork Composite Fighting Butt
Tube Size: 31 1/2"
Rod Weight: 3 13/16 oz
Pieces: 4
Angler's Lane Combos - Comparison of Fly Reels
Platinum Level - Saltwater Strength
Lamson Speedster S
Added circumference yields super-high retrieve rate reel
narrow spool prevents line barreling
classic Waterworks-Lamson styling and attention to detail
Lamson's time-tested, maintenance-free drag system
Angler's Lane Commentary:
Extremely durable reel. Great reel for any freshwater and most any saltwater situations. Real workhorse.
Sage Spectrum Max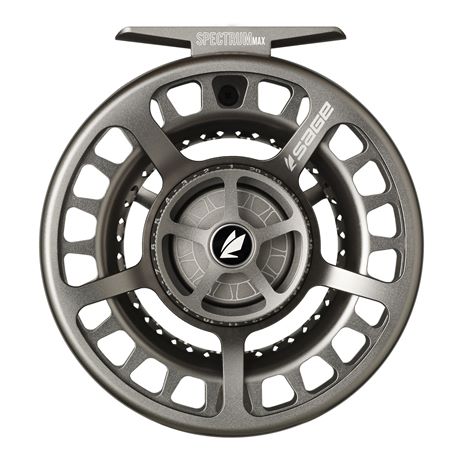 SCS Drag with One Revolution Drag Knob
Drag settings is numbered for easy repeat of best performance
Large arbor for fast line pick-up; Concave, ported arbor for greater strength and capacity
Ergonomic handle
Quick-change spool mechanism
Easy conversion from left- to right-hand retrieve
Neoprene and embroidered ballistic nylon reel case
Fully machined 6061-T6 aerospace grade aluminum
Cold forged and tempered for superior strength and rigidity
Hard anodized for surface protection and corrosion resistance
Angler's Lane Commentary:
Very Smooth reel. Lightweight yet sturdy. Can handle any freshwater applications, and the vast majority of saltwater (11 weight rods and under). Korean made.
Sage Spectrum LT for 2 - 4 wts - specs
Lamson Litespeed Marine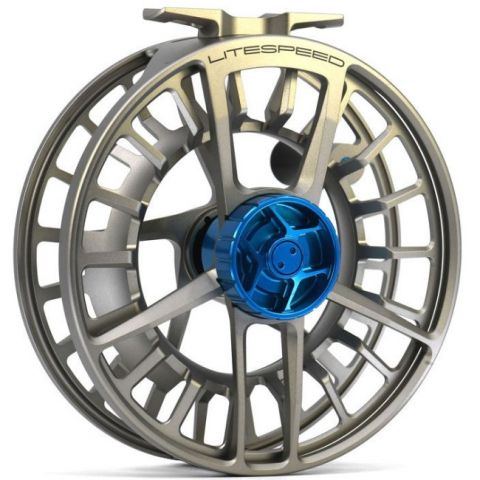 Equipped with Cobalt hybrid drag system capable of handling any saltwater species
Large heat-wicking conical surfaces
holds an IPX8 waterproof rating to 100 ft.
Super Arbor Format
Lightest weight in class
Space frame construction; Exceptional Strength-to-Weight Ratio
Indexing click drag knob
IPX8 Certified Waterproof

Angler's Lane Commentary:
Lamson ranks as a consistent innovator of fly reels. The Litespeed M (M for Marine) combines an awesome drag with stopping power in a frame which is light yet durable. Test for yourself why this reel receives our top rating.