Rivenridge at Piney Forks
A gorgeous haven for brook trout second to none in Virginia. Encompassing both the South Fork and North Fork of the Piney River, our unique, private section of the Piney includes two miles of streams nestled in the southern end of the George Washington National Forest.
One moment you can catch abundant native brook trout in the North Fork, a freestone stream, then move to our pond where novice and stillwater anglers can pull in sizable rainbows and brook trout up to 20", and later proceed to the South Fork for chunky brookies up to 4 pounds stocked amidst hard-fighting native brookies. Enjoy tremendous variety without hours in transit. Fly fishing only, catch and release.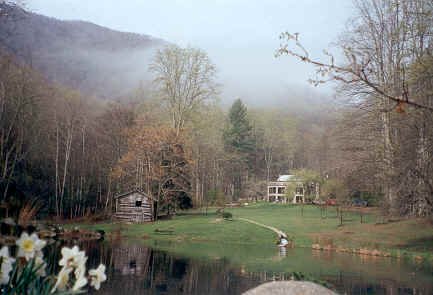 Reunion, family groups or client entertainment
+
Meals, catering or eating out
+
Water Flows - Piney River
+
Rivenridge lodge and fishing South Fork and North Fork
Rivenridge South Fork - Dry fly take - Field Rock Pool
Directions to Rivenridge.