Scott Sector Series Fly Rods
Ideal for
Windy conditions
Long casts & line carry
Accuracy & loop control
Scott Sector rods can do amazing things given a moderately competent operator: cast tight high line speed loops effortlessly; turn over your leader straight into the wind; deliver the fly on target with just one false cast; offer strength to make short quick shots or sensitivity to float the fly in quietly. Sector rods include:
Newly designed components that defy harsh saltwater environments
Scott's award-winning ReAct technology with new tapers and Carbon Web technology for improved torsional stability and rod durability
All new CeRecoil stripping guides with nickel titanium frames and super slick Zirconia inserts
Recoil nickel titanium snake guides for low friction and corrosion free performance
PVD coated guide seats with a low reflective coating for even greater durability and stealth
Premium Flor grade cork grips turned to Scott's modified wells shape
New fighting butts with thick soft rubber for greater comfort in tough fights or while bracing on long casts
Scott Sector 907-4
Length: 9' 0"
Line: 7
Tube Size:~30 1/8"
Action: Fast
Pieces: 4
Angler's Lane Combos - Comparison of Fly Reels
Platinum Level - Saltwater Strength
Lamson Speedster S
Added circumference yields super-high retrieve rate reel
narrow spool prevents line barreling
classic Waterworks-Lamson styling and attention to detail
Lamson's time-tested, maintenance-free drag system
Angler's Lane Commentary:
Extremely durable reel. Great reel for any freshwater and most any saltwater situations. Real workhorse.
Sage Spectrum Max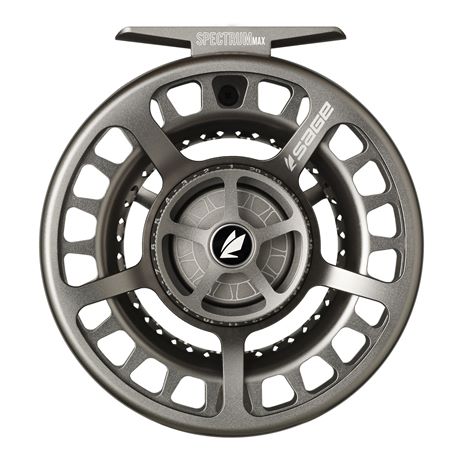 SCS Drag with One Revolution Drag Knob
Drag settings is numbered for easy repeat of best performance
Large arbor for fast line pick-up; Concave, ported arbor for greater strength and capacity
Ergonomic handle
Quick-change spool mechanism
Easy conversion from left- to right-hand retrieve
Neoprene and embroidered ballistic nylon reel case
Fully machined 6061-T6 aerospace grade aluminum
Cold forged and tempered for superior strength and rigidity
Hard anodized for surface protection and corrosion resistance
Angler's Lane Commentary:
Very Smooth reel. Lightweight yet sturdy. Can handle any freshwater applications, and the vast majority of saltwater (11 weight rods and under). Korean made.
Sage Spectrum LT for 2 - 4 wts - specs
Hatch Finatic Gen 2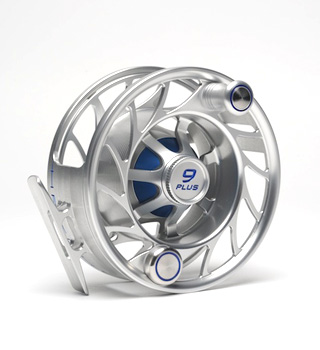 Stacked disc drag mechanism is second to none for smoothness and consistency in retrieve performance
Rulon and Stainless Steel drag discs combine to enable you to stop large fish, also provide wide operating range of drag settings
Precision machined 100% aerospace bar stock aluminum and stainless steel construction for maximum strength and corrosion protection
Completely sealed drag mechanism
Simple retrieve direction conversion
Choice of finishes--black--or Silver with choice of internal disc colors
Tightest drag setting is really tight: useful if you need to break line or reel in a really heavy fish off the bottom of the Ocean. Caution--set it this tight and you may go in first
Extremely light reel
Angler's Lane Commentary:
Founded in 2003, Hatch took market by storm few years later. Favorite among many guides; we use them and love them. Second to none in performance and consistency. Excellent stopping power. If you can swing a Hatch then buy it--you'll love this reel!