This September we offer you the chance to fish the streams which Lewis and Clark first explored in their search for the northwest passage. We will enjoy a variety of rivers, starting with the Missouri and progressing gradually to Blackfoot, the Clark Fork near Missoula and major tributaries of the Clark Fork. By going in September we allow the summer crowds to thin out, while the fish are usually quite active and offer chances on dry flies as well as subsurface fare. I fished these rivers each September from 2001 - 2010 with my friend Flip Jennings, and usually with his brother-in-law Eddie Myers, pictured below.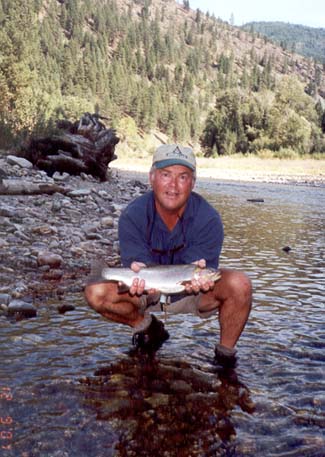 Our trip will start in the Great Falls area floating the Missouri River, home of big browns and rainbows. We will be staying overnight at a house or cabin setup near Craig along the Missouri River. In our pursuit of rainbows and browns we will be float fishing with experienced guides who know the Missouri well.

Midweek we will proceed west over the continental divide to the Clark Fork watershed where we plan to float fish the upper Clark Fork above Missoula and the Blackfoot with experienced guides. We enjoyed these rivers in 2010 soon after the Bonner dam was broken open to allow free passage of the Blackfoot to confluence with Clark Fork. (I nearly got a speeding ticket in Bonner but cop let me off after wrenching numerous secrets out of me of fishing hotspots in Missoula area. Don't know as many as the local guides but I know enough thanks to trips with Flip.) These rivers offer the ideal combination of beautiful scenery and excellent fishing. The Blackfoot was the river on which A River Runs Trough It was based (though the scenes were filmed elsewhere at the time because of a recent fire on the Blackfoot.)

If you like what you see, let me know of your interest ASAP, as the guides in this area have a fairly short season and need to know our headcount sooner versus later. Unlike last year the guides and lodging owners tell me that the slots are filling up fast and I do believe it because we are noticing considerably more travel plans on the apart of our guide clients so far this year.


September 6 - 14, 2017

A brief summary of our itinerary as it stands now:
Wed September 6 – Fly into Great Falls or Missoula from various origins. (We will pick choice soon so don't lock in flight yet until we set choice unless you have your own transportation.) Spend first night near the Missouri River Craig / Cascade area.


Thurs September 7 - Sat September 9 – Float fish various stretches of the Missouri River with guides, two per boat. Certainly float near Cascade, possibly one day from Dam to Craig. Stay in a local house or cabin setup in the Craig area--same cabin as Wed night.


Sun September 10 – Drive to lodge in Blackfoot River area. Overnight at lodge in the Seely area near the Blackfoot


Mon Sep 11 - Thurs September 14 – Float fish with guides on the Blackfoot, Clark Fork Rivers. Possibly Bitterroot as well. One guided walk & wade day on Rock Creek.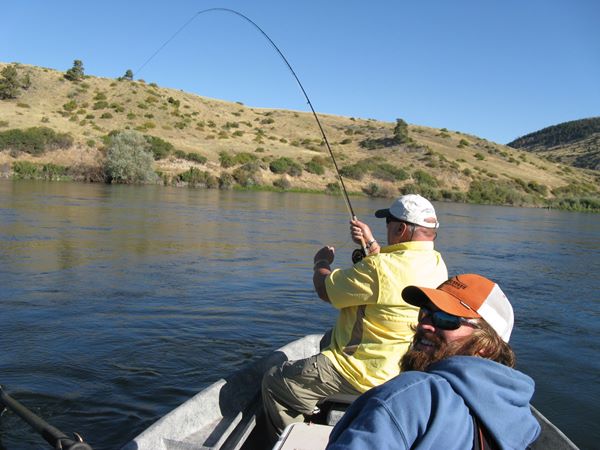 Trip price: $4350 if we get 6 in group $4950 if 5. $5750 if 4 in group. (As of Feb 23 we have 4 and others on the line. I really think we'll get others before final call.)

Deposit $2000 reserves your spot (Payable to Anglers Lane PO Box 1265 Forest, VA 24551) due upon commitment.
Balance due Aug 1.
Included: Lodging and meals from Sep 6 dinner through Lunch Sep 14. All guided fishing trips. Transfers to & from airport.

Not included: Airfare; Gratuities for guides; alcoholic beverages; fishing licenses.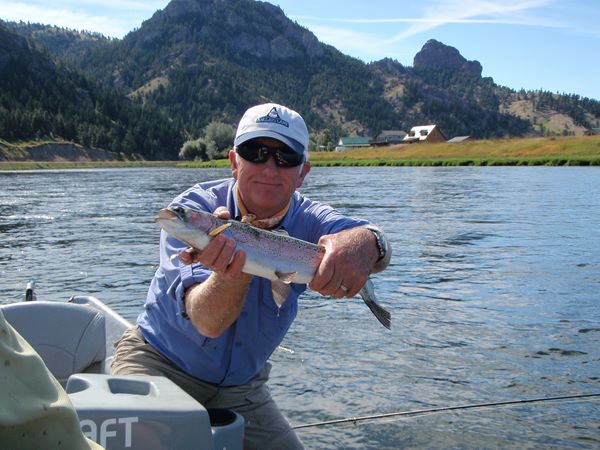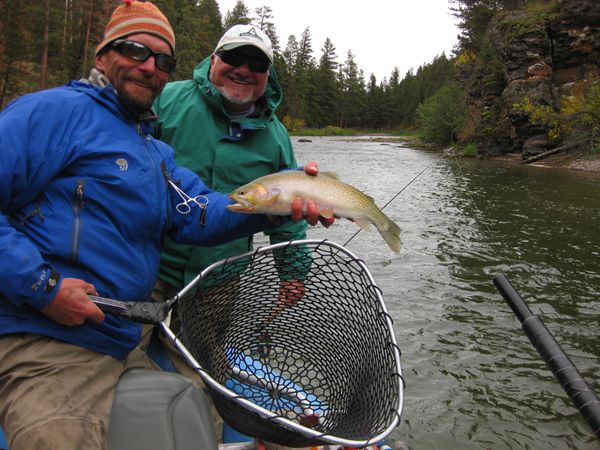 Big Blackfoot Cutthroat!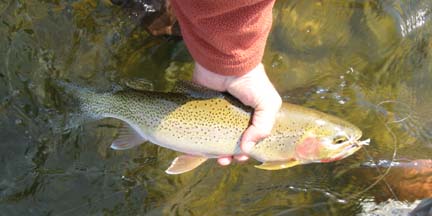 Rock Creek!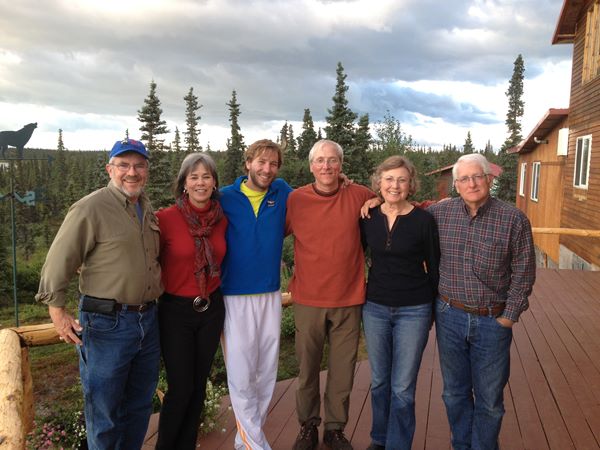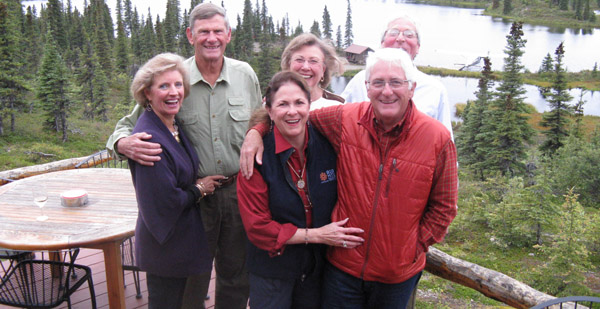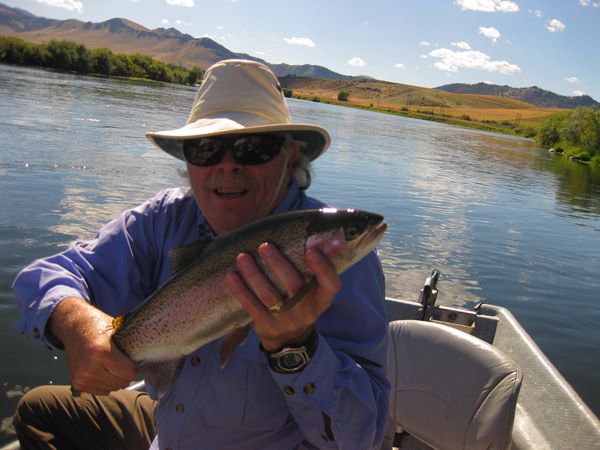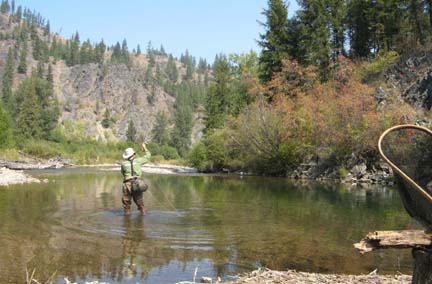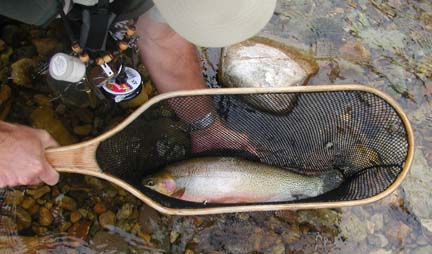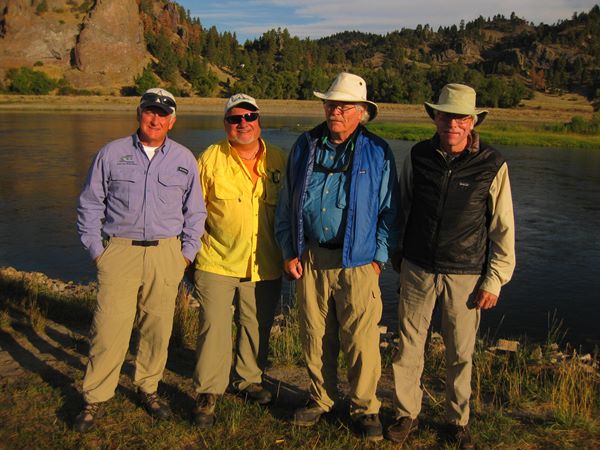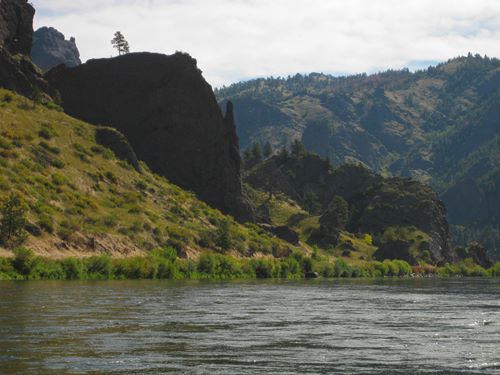 Big Missouri R near Cascade!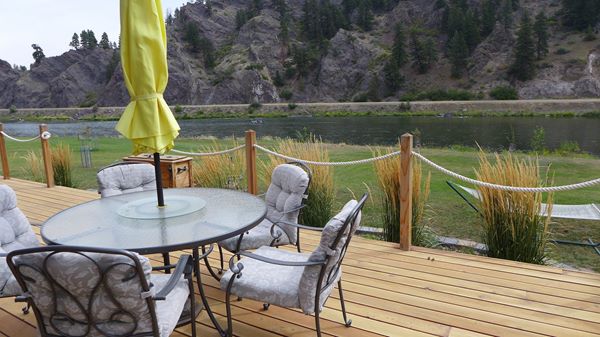 Front Deck of Hook Jaw our cabin on the Missouri Sep '17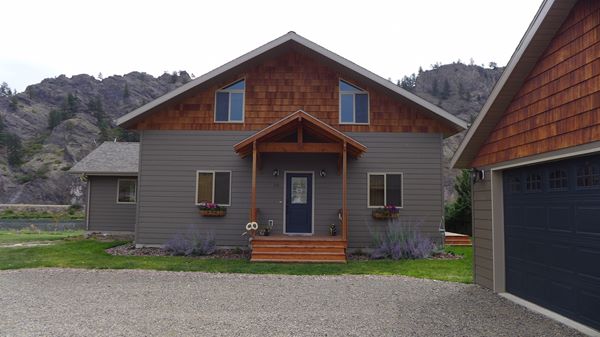 Hook Jaw entrance overlooking Missouri R in background Sep '17
(Details below)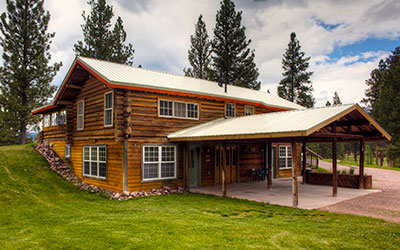 Our cabin this year - Double Arrow near Seely Lake, Blackfoot R Sep '17
(Details below)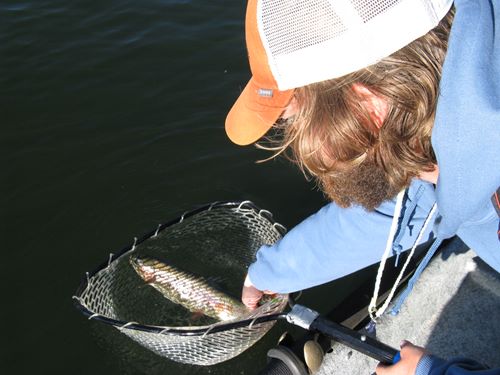 Lodging while near Missouri River -
Bedrooms: 4 plus a loft
Rm 1 on main floor: Queen bed, Rm 2 on main floor: Queen bed, Rm 3 upstairs: 2 Full beds, Rm 4 upstairs: 2 Full beds, Loft: 1 Single bed
Bathrooms: 3 (2 with showers, 1 with bathtub)

Lodging at Seeley (near Missoula-Blackfoot): This Cottage the Double Arrow handles 8: A Full Size Four Bedroom Lodge with Kitchen, Living Room & Fireplace. Each Bedroom Has a Tub & Shower. Each Bedroom Has the Option of Two Twins or One King. Additional 1/2 Bath off Living Room. Lodge is only 200 yards from Double Arrows mountain bar-restaurant which offers wonderful game and other fare for meals.

.
n